SMID-CAP MANAGER OF THE YEAR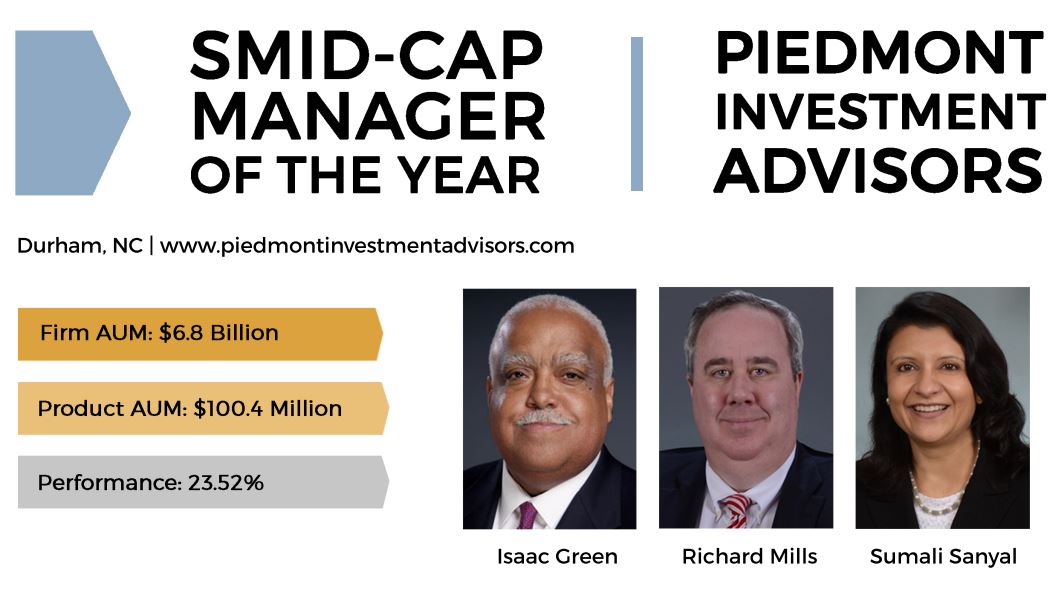 April 2018 – Emerging Manager Monthly awarded Piedmont Investment Advisors 2018 SMID-Cap Manager of the Year.
To be eligible for the 12th Annual Emerging Manager Awards, managers must have submitted year-end 2017 data to PSN Informa by January 26, 2018, have had at least $10 million in product assets and have full-year 2017 performance figures as well as 2016 year-end product asset information. Firm-wide assets for non-minority and women-owned firms were capped at $2 billion, while MWBE equity managers with up to $10 billion were considered and all MWBE fixed income managers were considered.
No fees were paid to participate in or distribute the results of any Emerging Manager Monthly's Annual Emerging Manager Awards. Additionally, the award is not indicative of Piedmont's future performance.