FIS Group Hosts Students from the Harambee Institute of Science Technology Charter School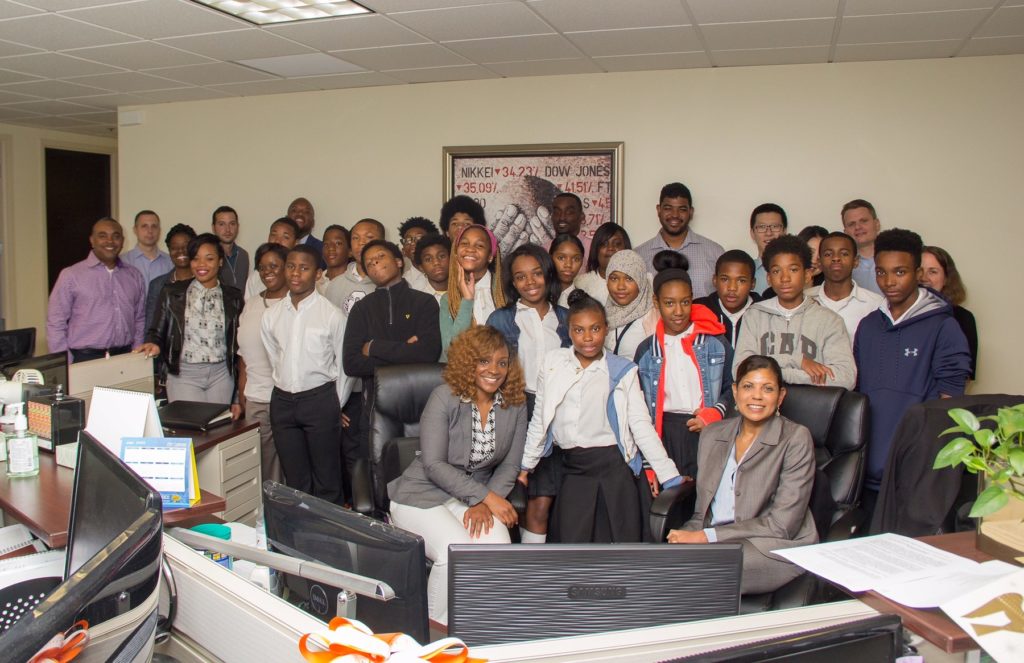 FIS Group, through its Financial Literacy Program hosted a group of twenty high school students from the Harambee Institute of Science & Technology Charter School on June 6, 2017 at their headquarters in Philadelphia. FIS Group partnered with Ashley Fox, founder of Empify to host this special day acknowledging the students progress and achievements with Financial Literacy throughout the past year. Funding for the program is provided by FIS Group's 501(c)(3) affiliate, A Good Measure Foundation.
Students received face to face interactions with investment professionals who share the same background as them.  While at FIS Group, the students heard from FIS founder, CEO & CIO Tina Byles Williams about her entry into the investment field, obstacles she overcame along the way and what it takes to be one of the most successful minority and woman entrepreneurs in the country.  Harambee students also heard from FIS Group President McCullough Williams on the value of money as well as several FIS employees about their personal paths into the industry; learning about the college application process, how to earn internships while in college and more.
FIS Group partnered with Harambee and Ms. Fox to provide the critical financial education that inner-city students typically don't have access to until much later in life, if at all. Empify is an education based organization created to help assist working professionals, small business owners and the youth with basic financial education and resources.  FIS Group has been running its Financial Literacy program since 2006 and looks forward to continuing to work with the students of the Harambee Institute next fall.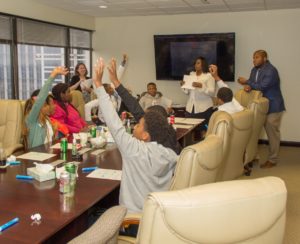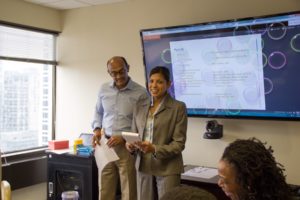 About FIS Group
FIS Group is an investment management firm that provides customized manager of managers investment solutions for institutional investors. For 20 years, we have delivered risk-adjusted returns by conquering the complexity of identifying high skill, high active share entrepreneurial managers that have gone largely undiscovered by the institutional investor community. Unique among our peers, FIS Group enhances risk-adjusted returns by using macro strategy insights to allocate capital among the managers and/or through a global macro tactical completion strategy. Our culture is a fusion of relentless curiosity and a scientific, disciplined process.
For more information please visit us at xponance.com.
About Financial Literacy
To participate effectively in our global economy, young people must learn to think critically and choose responsibly in their decisions as savers, investors, consumers, and members of the workforce.
In 2006, we launched the FIS Group Financial Literacy Program, an initiative designed to provide engaging and effective pathways to financial literacy and the development of skills essential to personal economic success. The program supports the Russell Byers Charter School in Philadelphia and seeks to improve financial literacy among students in low-income areas. The program incorporates rewards and incentives designed to reinforce the value of diligence, budgeting, saving, and investing. Over the course of the year, classroom lessons increase in complexity and are reinforced through active learning experiences, transaction simulations, and role-playing.