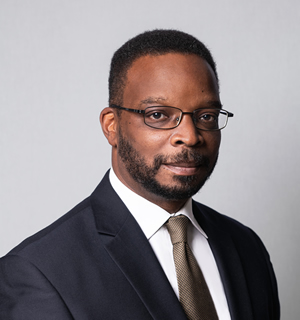 Michael A.B. Orr
Managing Director and Chief Investment Officer, Alternatives
Michael A.B. Orr serves as Managing Director and Chief Investment Officer, Alternatives. He brings more than 25 years of experience across the financial services industry. Most recently, A.B. was SVP & Senior Client Investment Officer in the not-for-profit OCIO practice of Northern Trust Asset Management.
He previously was the Executive Director, Alternative Investments at Providence St. Joseph Health, the third largest not-for-profit healthcare system in the U.S. A.B. had lead authority for all alternative investments for Providence inclusive of private equity/debt, venture capital, hedge funds, and real assets – and was credited with developing and building out the firm's private equity program. As part of this position, he also was a member of the Limited Partner Advisory Committee of more than fifteen external private asset funds. In addition, he held several company leadership roles, serving as a member of both the Executive Investment Committee and Valuation Committee for Providence Ventures, the organization's venture capital affiliate, and as a member of Providence's Socially Responsible Investing Committee.
Prior to Providence, he gained more than fifteen years of M&A advisory and financing experience via investment banking – including senior roles at J.P. Morgan, Bank of America, and HSBC.
A.B. earned a Bachelor of Science degree in Economics from The Wharton School, University of Pennsylvania and an MBA from the Simon Business School, University of Rochester via a full-tuition fellowship awarded by The Consortium for Graduate Study in Management.
In addition to the above, A.B. is a member of the Strategic Advisory Board of Investcorp Strategic Capital Group. He formerly served on the Board of Directors for J.P. Morgan FCS Corporation and on the Client Advisory Board for Voya Investment Management.