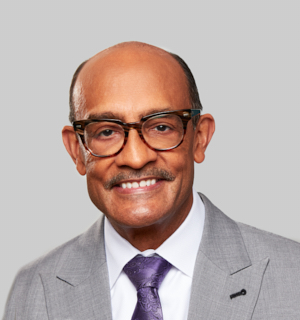 McCullough Williams, III
President
Chief Operating Officer
McCullough Williams, III, President and Chief Operating Officer of Xponance®, has 25 years of investment experience and 17 years of state government experience. He oversees the firm's compliance, business operations, technology, sales and client service divisions. Prior to joining FIS Group, the predecessor firm of Xponance®, Mac was a Senior Vice President at Pacific American Securities, LLC. Preceding his time at Pacific, Mr. Williams was an equity partner with Greentree Brokerage Services, Inc. Previously, Mac was a Vice President with Pryor, McClendon & Counts, Inc.
Prior to joining Pryor, Mac was Ohio State Deputy Auditor, where he was a trustee on the Ohio Public Employees Retirement System, Ohio State Teachers Retirement System, Ohio Police & Fire Retirement System, Ohio School Employees Retirement System and Ohio Highway Patrol Retirement System (where he served as chairman of the investment committee). He also was a board member of the Ohio Public Facilities Commission and the Ohio Sinking Fund Commission.
Mac is a recipient of several industry awards and sits on numerous boards. Mac is the President of Columbus Clippers Baseball Team and on the Franklin County Stadium Board. He is also a member of the Detroit Police and Fire Retirement System Investment Committee where he serves as Vice Chairman.
Mac is a graduate of Miami University of Ohio, received his Juris Doctorate from Case Western Reserve University, and is admitted to the Ohio bar.