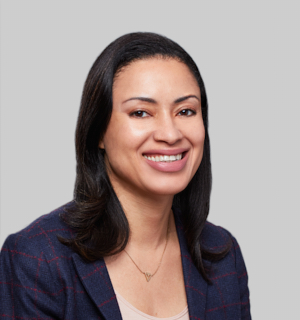 Kila D. Weaver
Vice President, Sales and Client Service
Kila Weaver joined the firm in October 2007 and has over 25 years of financial services and marketing experience. She is responsible for sales and client service efforts, including plan sponsors in the public, corporate and foundation/endowment segments. She is also Executive Director of A Good Measure Foundation, Xponance's non-profit organization.
Prior to joining FIS Group, the predecessor firm to Xponance®, Kila was a managing director at a boutique broker/dealer and investment bank. She had full responsibility for marketing strategy implementation, client service, new business development, comprehensive brand management, front and back-office operations. Kila's clientele consisted of public pension funds as well as corporate pensions, endowments and foundations. From 1999 to 2001, Kila worked as an economic analyst with the LaSalle Street Project, providing technical assistance to small businesses including capital access and negotiating supplier relationships with Fortune 100 companies. From 1995 to 1999, Kila served as a fixed income sales trader at Berean Capital, Inc. serving state and local pension funds, bank trust accounts and asset managers.
Kila earned her B.A. from Williams College. She is a board member of the National Association of Securities Professionals (NASP), chair of its Finance Committee, and past chair of its Audit Committee.