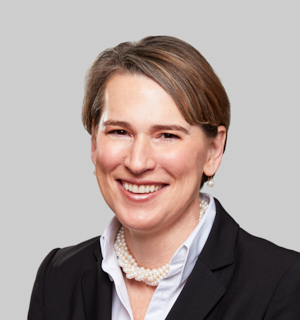 Genie Logue
Chief Financial Officer
Genie Logue joined the firm in September 2018 as Chief Financial Officer and overseas the financial and risk management operations of the company.
Prior to Xponance®, Genie was a Managing Director with Rosemont Investment Partners, LLC, a private equity firm focused on the asset and wealth management industries. She led the due diligence and structuring processes for prospective investments, served on the management committee of various companies and was a member of the firm's Investment Committee.
Genie previously worked as a finance associate both for Superior Group as well as its corporate venture arm, SGI Capital. She has also worked in AIG Global Investment Corporation's London office as an equity analyst, and for Brinker Capital, where she was co-chair of its investment committee and oversaw the reporting area.
Genie holds a B.S. in Business Administration from Villanova University and an M.B.A. from Columbia Business School.