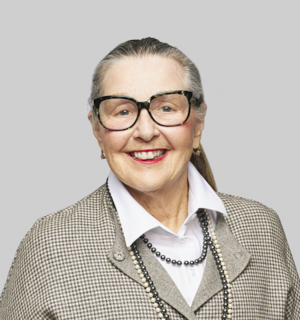 Cynthia Steer
Independent Board Member
Ms. Steer currently serves as a Director and Chair of the Investment Committee for MissionSquare, a $75.0 billion not-for-profit organization dedicated to retirement security essential workers as well as an Independent Director for Xponance, a firm devoted to emerging and diverse managers.
Currently, Ms. Steer also serves on the Investment Committees of the Hartford and New Haven Community Foundations as well as Hartford Healthcare.
In 2014, she retired as Executive Vice President, Head of Manager Research, Performance Analytics, and Investment Solutions at BNY Mellon Investment Management. At BNY Mellon, she was responsible for performance oversight, due diligence, and analysis of investment performance across BNY Mellon Investment Management with US$1.6 trillion in AUM. In addition, she served as senior investment advisor to the executive management of BNY Mellon Investment Management, was a member of the BNY Mellon Benefit Investment Committee and headed up the firm's outsourced CIO efforts. Additional investment experience includes senior roles at Russell Investments and Rogers Casey as well as having served as Chief Investment Officer for United Technologies, the City of Hartford and SBLI, a New York-based insurance company.
She received her bachelor's degree from Smith College, an M.B.A. from The Wharton School at the University of Pennsylvania, a Corporate Director Certificate from Harvard Business School as well as an M.S. in Ed from the Bank Street School.