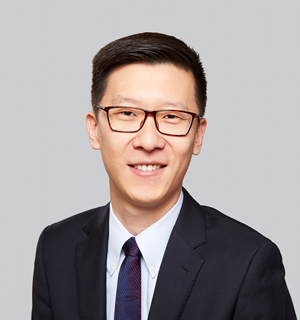 Bin Cheng, CFA*, CAIA
Vice President, Team Lead, Quantitative Research Group

Bin Cheng is a Vice President, Team Lead for Quantitative Research Group at Xponance who joined the firm in 2015. In this capacity, Bin performs quantitative research for various Xponance strategies as well as for the Aapryl platform. He is also a member of the firm's Quantitative Working Group, which is a collaborative forum for quantitative research at the firm. Prior to Xponance, Bin was an analyst at BlackRock, providing support to portfolio management and trading processes.
Bin earned his master's degree of Finance at Drexel University; and his bachelor's degree in Management Information System at Sichuan University. Bin holds both the Chartered Financial Analyst (CFA) and CAIA (Chartered Alternative Investment Analyst) designations.
*CFA® is a trademark owned by CFA Institute.