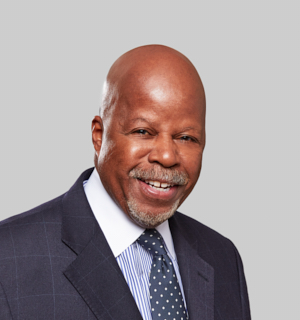 Obie L. McKenzie
Independent Board Member
Obie McKenzie is Vice Chairman of Cordiant Capital and is an experienced executive with over 45 years of financial service experience. He received an MBA from Harvard Business School in 1972 and an Honorary Doctor of Commercial Science from the University of Hartford in 2017. He is a founding Board member of both The National Association of Securities Professionals and The Toigo Foundation and is Chairman Emeritus of MIDA, an initiative to mobilize infrastructure investments in Subsaharan Africa. He is an accomplished public speaker and teacher of Bible Economics and vocalist of Christian music.
During his distinguished career, he has held positions of Managing Director at BlackRock, Merrill Lynch Investment Managers, and Chase Investors as well as Executive Director of UBS Asset Management. He was also Senior Vice President of Freedom National Bank where he was the senior credit officer. Obie was the Founder and President of McKenzie & Company, an NASD registered broker dealer, and of OLM Export Credit.
Obie has played a major role in raising over $30 billion of limited partnership capital from a variety of institutional sources. He is a recipient of many honors and awards to include: Public Funds Marketer of the Year, The Richard A. Lothrop Award, The Wall Street Hall of Fame Award and others. Obie was recognized in 2011 as being among the 75 Most Influential Black Executives on Wall Street. He currently serves on the following Boards of Directors: Girls Who Invest, Tennessee State University, Fulbright Canada, and Xponance®.